Canton Area (Canton, Romulus, Westland, Ypsilanti, Ann Arbor, Saline)
Coordinator: Br. Renju Jacob        
Our cell group emphasize on developing a strong relationship with God as well as one another in the body of Christ. The cell meetings helps believers grow as mature Christian and ministers to one another.
Farmington Hills Area (Farmington Hills, Novi, Plymouth, Northville, West Bloomfield, Southfield)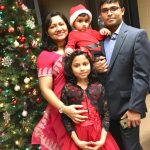 Coordinator: Br. Viji Daniel   
"We are to grow up in every way into Him who is the head, into Christ. " Ephesians 4:15
Focusing on continuous prayer by standing in the breach for the salvation of the souls around the area we are living and also reaching out to bring them into Christ for the growth of His body – the church.
We welcome you to come and be part of this praying group and be blessed.
Pontiac Area (Pontiac, Waterford, Bloomfield Hills, Auburn Hills)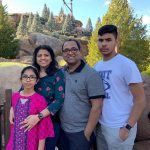 Coordinator: Br.Philip John    
Our cell group is a small group of few in number of people that meets every Friday in a very relaxed setting to explore how the Bible speaks to us in our real life, and to talk about what's happening in their own lives. Trustworthy, genuine people gather to apply the Bible practically, enjoy together, pray together, cry together, challenge each other, and minister to each other with the spiritual gifts God has given each one.
Sterling Heights Area (Warren, Troy, Roseville,Shelby, Sterling Heights, Clinton Township, Macomb)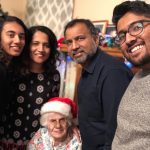 Coordinator: Br.Philip Sam
"Let us not neglect meeting together, as some have made a habit, but let us encourage one another, and all more as you see the day approaching." Hebrew 10:25
A group of committed believers fellowship together on every Friday at 7 PM and pray for one another, pray for our neighbors, cities, states and nations. We encourage each other and share our thoughts to edify the group.
Windsor, Canada Area (Winsor, Detroit)
Coordinator: Br. Abraham Koyithot
The Windsor, Canada area was started on Friday, August 24, 2018, in the house of Abraham Koyithot. Through the cell meeting God enables us to pray and intercede for people with various needs and struggles and also for both the nations.