Young Adults Meeting
Thursdays at 

8:30 PM

–

9:30 PM

 EST

By Shweta Sagar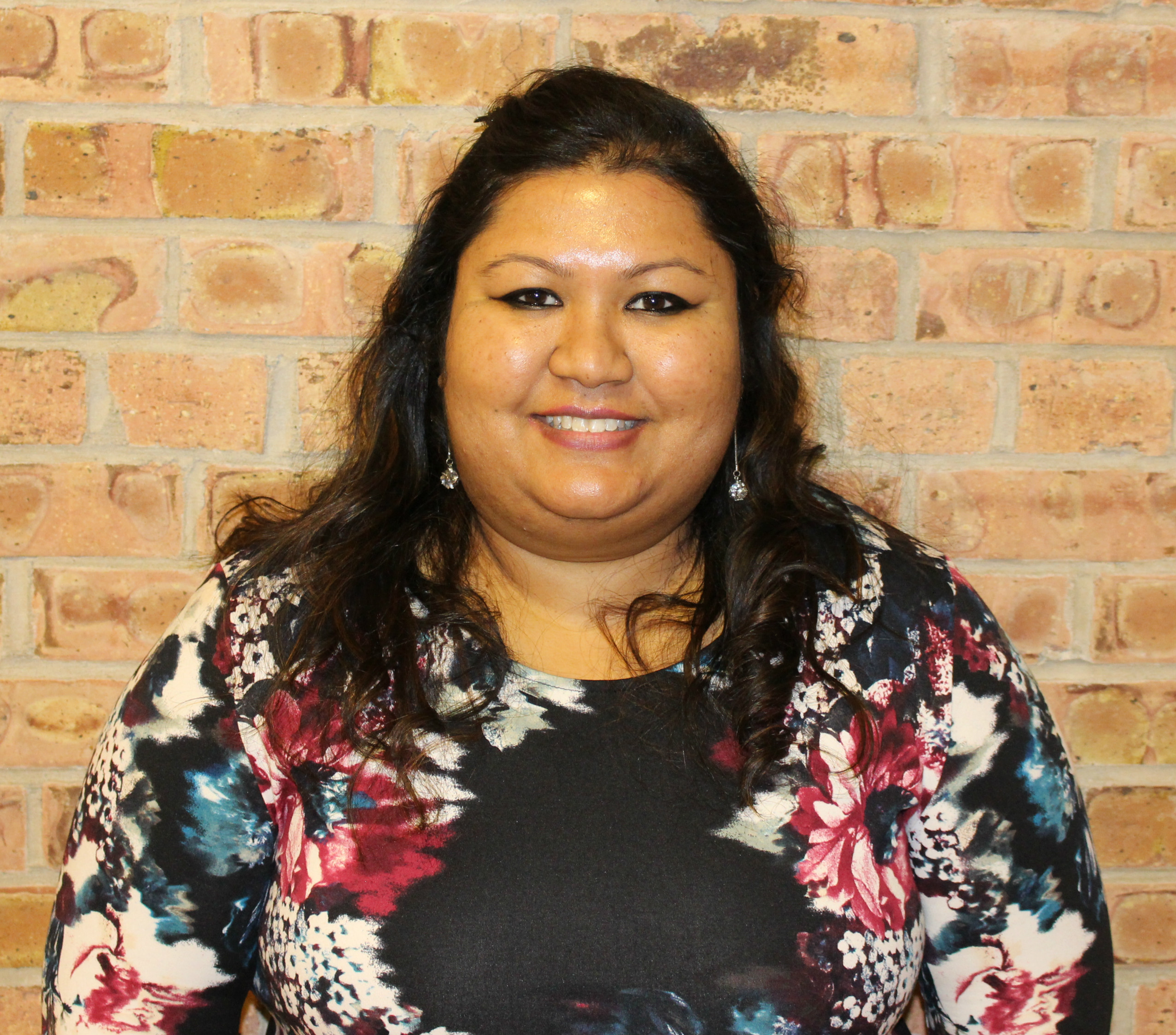 The young adults of MEM church call themselves the Revelation Generation. A generation of young people that identify themselves as the remnant as recorded in the book of Revelation. A remnant that will live for Christ and passionately represent the Lords Kingdom.
We meet once a week via video conference and discuss fundamentals of biblical truths. The focus of this meeting is to equip young people to use biblical principles in everyday lives and use what they learn to impact and represent Christ to their friends and community. Join us, if you are between the ages of 15-25, like using technology and want to learn to be an ambassador of Christ.
---
Meeting Notes:
Revelation Generation By Pastor Femi Oyewusi
Thursday, March 28, 2016
AnyMeeting Recording: LINK
---
The Government of the Kingdom of God
Thursday, February 4, 2016
Ephesians 4: 11-16
Read More->
11 So Christ himself gave the apostles, the prophets, the evangelists, the pastors and teachers, 12 to equip his people for works of service, so that the body of Christ may be built up 13 until we all reach unity in the faith and in the knowledge of the Son of God and become mature, attaining to the whole measure of the fullness of Christ.
14 Then we will no longer be infants, tossed back and forth by the waves, and blown here and there by every wind of teaching and by the cunning and craftiness of people in their deceitful scheming. 15 Instead, speaking the truth in love, we will grow to become in every respect the mature body of him who is the head, that is, Christ. 16 From him the whole body, joined and held together by every supporting ligament, grows and builds itself up in love, as each part does its work.
The offices:
– Apostles – Church planters
– Prophets – Bring the message of the Lord to the people
– Evangelists – Win lost souls for the Kingdom
– Pastors – Shepherd the body of Christ
– Teachers – Teach the Word of God
Why is this government in place?
To equip the body of Christ for the works of Christ so that we may be built up to represent Christ (vs.12)
What are the goals that this government is in place to achieve?
– To bring unity of faith among believers
– United in the knowledge of the Son of God
– To become mature so we can live on this earth as Christ did, representing the WHOLE measure of the FULLNESS of Christ.
Why is it important to be united in faith (i.e having the same level of faith)?
– So that we will all become mature in spirit and don't remain as infants in our faith.
– So that we can be stable in our faith in God.
– So we don't fall prey to deception and false teaching
What can we achieve in the Body of Christ by being united in faith, having the knowledge of the Son or God and becoming mature?
– Speak the truth in love.
– Speaking how Jesus spoke
– Grow to be mature in every manner of Christ who is our head
– We become like Christ in every manner and live just like He did while He walked this earth.
– In Christ, we can all effectively play our part for the complete function of the Body of Christ.
– Imagine the human body, let's imagine each believer being an organ, ligament or tissue. If all the parts do what they should , be united and obey the head (Christ), then the body will fulfill the purpose and the world will see Christ. If all believers, each playing a part in the body become mature, living the WHOLE measure of the FULLNESS of Christ then the world around will see ONE Jesus represented by the ONE body of which we each play a role and function.

---
Gifts Of The Holy Spirit
Thursday, January 28, 2016
 Fruits and Gifts
Fruits – product of the Holy Spirit that others enjoy – compare to fruit that grows on trees
Gifts – favor from the Holy Spirit that is given to be put to use – compare to receiving a gift for your birthday.
Read More->
A gift is something you can use. When someone gives you a gift, they anticipate that you will use it in some productive way. Even if it is using it to place it on a shelf as a decorative piece. Still serves a purpose.Fruits are the products of living a Godly and Spirit-filled life, people around get to enjoy this fruit.
 Gifts and Anointing
Oil was used to anoint Kings to give them the position of kingship. So Anointing is a position declared over a person.
Anointing is relative to position while Gifts are relative to the weapons and property you acquire as part of your position that you can use to make your position effective.
Gifts and anointing are NOT the same.
We need gifts in order to make our position as sons of God effective on earth. It is by our gifts that the universe will identify us as sons of God and as heirs of the Kingdom. It is with Gifts that we can be effective citizens of the Kingdom.
 Talents and gifts
Talents: God gives you talents to use for the benefit of others while you walk this earth. Talents are given for the glory of God. Talents give us earthly beings pleasure. Talents display the creativity of God.
Gifts: God gives gifts to use to benefit the kingdom displaying the glory of God here on earth. Gifts are derived from the power of the Holy Spirit to display the power of God.
Talents display the creativity of God while Gifts of the Holy Spirit display the power of God.
Gifts of the Spirit
1 Corinthians 12:8-10
8 for to one is given i the word of wisdom through the Spirit, to another the word of knowledge through the same Spirit, 9 k to another faith by the same Spirit, to another l gifts of healings by 1 the same Spirit, 10  to another the working of miracles, to another prophecy, to another discerning of spirits, to another p different kinds of tongues, to another the interpretation of tongues.
Ephesians 4:7-13
7 But i to each one of us grace was given according to the measure of Christ's gift.
8 Therefore He says: j "When He ascended on high, He led captivity captive, And gave gifts to men." 1
9 k (Now this, "He ascended" – what does it mean but that He also 2first descended into the lower parts of
the earth? 10 He who descended is also the One l who ascended far above all the heavens, m that He might fill all things.) 11 And He Himself gave some to be apostles, some prophets, some evangelists, and some pastors and teachers, 12 for the equipping of the saints for the work of ministry, n for the 3 edifying
of othe body of Christ, 13 till we all come to the unity of the faith p and of the knowledge of the Son of
God, to q a perfect man, to the measure of the stature of the fullness of Christ;
Romans 12:3-8
3 For I say, f through the grace given to me, to everyone who is among you, not to think of himself more
highly than he ought to think, but to think soberly, as God has dealt h to each one a measure of
faith. 4For as we have many members in one body, but all the members do not have the same
function, 5 so j we, being many, are one body in Christ, and individually members of one
another. 6 Having then gifts differing according to the grace that is k given to us, let us use them: if
prophecy, let us l prophesy in proportion to our faith; 7 or ministry, let us use it in our ministering; m he
who teaches, in teaching; 8 n he who exhorts, in exhortation; o he who gives, with liberality; p he who
leads, with diligence; he who shows mercy, q with cheerfulness.
1. What can you do with a gift the Holy Spirit gives you? – Steward it by using it
2. How can you receive Gifts of the Spirit? – When you are baptized in fire, God gives you gifts as
he sees fit depending on your ministry and the needs you can meet in the Body of Christ.
3. What are gifts of the Holy Spirit? – Gifts that are manifested in a person as a result of being
anointed by the Holy Spirit. It is given to those upon whom a position has been declared over. The Kingdom positions are: Apostles, Prophets, Evangelists, Teachers and Pastors.
If a person has not been baptized in fire/anointed by the Holy Spirit, they will not be able to operate in the gifts of the Holy Spirit. It is a requirement for one to be baptized in fire in order to carry out the works of the Holy Spirit. For those who are not baptized in fire, the Holy Spirit lives in them and works for them but not through them. In both cases, the presence of the Holy Spirit will produce fruit. Its presence produces fruit.
Because the power of the Holy Spirit cannot be contained one person alone (except the man Jesus), the
power is distributed as gifts so each man to contribute to the Kingdom.
4. What are the different kinds of gifts?
As we see in 1 Corinthians 12:8-10, the list goes like this:
a) Words of wisdom – speaking wise words, making wise decisions and giving guidance according to Gods will
b) Words of knowledge – ability to have an in-depth understanding of a spiritual issue or
situation. God reveals something about a person, place or situation
c) Faith – being able to trust God and encourage others to trust God, no matter the
circumstances.
d) Gift of healing – ability to use God's healing power to restore a person who is sick, injured, or
suffering.
e) Gift of miracles – being able to perform signs and wonders that give authenticity to God's
Word and the Gospel message.
f) Gift of prophecy – being able to proclaim a message from God
g) Discerning of spirits – ability to determine whether or not a message, person, or event is truly
from God; being able to identify the spiritual realm.
h) Tongues – ability to speak in a foreign language that you do not have knowledge of, in order
to communicate with someone who speaks that language(even if it is speaking in a
mysterious tongue with God)
i) Interpretation of tongues – ability to translate the tongues speaking and communicate it back
to others in your own language.
There are many other gifts that God can give a person as the need arises. Ask and you shall receive. Also,
put yourself in a situation which is impossible for you to do and let the Holy Spirit do through you what
you are not even capable of achieving yourself.
Gods kingdom is not a limited kingdom, opportunities here are limitless but often we cannot tap into
them because we have limited ourselves by our abilities. God can achieve far more in and through us if
we let go of our idea of what we are capable of doing.
Do you want to be obedient to God? then put yourself in a position to listen to His command. Do you
want to serve God? Then allow Him to take you places where you can never imagine a person of your
status and social standing to go. Do you want God to work through you? Then put yourself in a position
where work is needed.
For example: Do you want to operate in the gift of healing? Go to a nursing home or a even a hospital
and God can use you to put them out of business!

---
The Great Awakening (1735-1755) – Mike Rettler
Wednesday, November 18, 2015
Power Point Presentation:  Great_Awakening_18Nov2015 docx
---
Commandments (part 1)
Wednesday, October 28, 2015
Commands and Requests:
A command is something to enforce without choice . A request is something asked which gives the receiver choice.
Does the Bible gives us commands or requests?
Read More->
Old Testament: command reaps consequence
New Testament: command reaps reward
Jesus' commandments promise reward. Jesus took on himself the punishment or consequence (of sin) and replaced it with reward (of eternal life)
The Ten Commandments
"Do not put anything ahead of God your Creator."
Ex.20:3 Thou shalt have no other gods before me
You cannot have anything else that you can be in awe of. Not Muhammed Ali not Alicia Keys. NOBODY!
"Do not make or worship idols."
Ex.20:4 -6
The enemy has used this one strategy against the Lord to lead people away. All religions today have some graven image, place or person who they made a statue of.
Ex: People who keep 'guardian angel' image in their car for their protection is also idol worship.
"Do not take the name of God in vain."
Ex.20:7
Do not use the name of the Lord in any scenario that is not conducive to praising the Lord.
If you take the name of the Lord for any purpose without the intent to praise him, you take the name of the Lord in vain.
"Keep the Sabbath Holy."
Ex.20:8-11
Take one day of complete rest each week, in honor of God regardless of what of the week it is. How can you do this? By fellowship! When we fellowship with believers, we utter praise and talk of the goodness of God.


Sunday

is the day that the modern calendar has established a holiday.
Don't keep your homework for

Sunday

. Don't do anything

on Sunday

that you would normally do on a weekday. Keep the Sabbath Holy. You might say you want to make

Wednesday

the Sabbath, you can but unfortunately you will not find anyone to fellowship with.
"Honor your father and your mother."
Ex.20:12
Honor your parents so that you may live an established and stable life for a long time. Respect your parents regardless of they how they are, good or bad. Respect them because they are an individual image of God. Honor them for they are an image of God just like you are.
Dishonor to your parents results in instability. Disobedience to the Lord results in losing your inheritance.
If you don't agree with them still respect their point of view.
"Do not commit murder."
Ex.20:13
Do not kill your brother, their animals (possessions) or their joy(peace of mind).
"Do not commit adultery."
Ex.20:14
Do not commit adultery sexually or emotionally. Do not bring anything in your relationship with God, your spouse, friends or fellow believers that would put your loyalty to them at risk.
"Do not steal."
Ex.20:15
Wasting time is stealing time from yourself.  Showing up late is stealing time from your friends. Using money unwisely is stealing. Taking something that belongs to others without their permission is stealing.
"Do not tell lies against anyone."
Ex.20:16
Tell the truth at all times. Avoiding speaking the truth is also bearing false witness.
 "Do not covet other people's possessions."
Ex.20:17
Do not want what others have. Do not want to do the same things as everyone else. Do not compete with something in things that don't matter. Do not copy someone because you covet their idea. Jealousy and envy will cause you to covet
Ex.20 18-24
18 And all the people saw the thunderings, and the lightnings, and the noise of the trumpet, and the mountain smoking: and when the people saw it, they removed, and stood afar off.
19 And they said unto Moses, Speak thou with us, and we will hear: but let not God speak with us, lest we die.
20 And Moses said unto the people, Fear not: for God is come to prove you, and that his fear may be before your faces, that ye sin not.
21 And the people stood afar off, and Moses drew near unto the thick darkness where God was.
22 And the Lord said unto Moses, Thus thou shalt say unto the children of Israel, Ye have seen that I have talked with you from heaven.
23 Ye shall not make with me gods of silver, neither shall ye make unto you gods of gold.
24 An altar of earth thou shalt make unto me, and shalt sacrifice thereon thy burnt offerings, and thy peace offerings, thy sheep, and thine oxen: in all places where I record my name I will come unto thee, and I will bless thee.
There are many more commandments in the books that Moses wrote but God gave these 10 commandments with the intent that His people will sin not and even if they did, they could bring him offerings and He will bless them instead.
Gods greatest desire is that the people sin not. He is a God who blesses and he cannot bless or reward sin.

---
Religion
Wednesday, October 21, 2015
What is religion and where in the Bible does it talk about religion?
James ch 1 versus 26-27
Read More->
James points out the three ingredients of pure and effective religion in a persons life:
1. Self control (vs 26)
2. Helping the helpless (selflessness)
3. Not being of the world (purity , righteousness)
The religious people in Jesus time were the Scribes and Pharisees. Jesus called them white washed tombs, snakes and vipers. He detested the fake reverence they showed to God. They did things just casue they had to do it not becasue they wanted to do it to please God. They sacrifices all kinds of offerings for sin, for harvest for tithe but did not offer thier heart.
What if you see Shweta go to church just so Pastor Finney could like her for coming and then I came home, ate chicken curry and went on with my business? That would be so bland and tasteless. There is no sweetness of worship and no spice of rejoicing in the Lord. But if Shweta goes to church so she can sit where two or more have gathered and the presence of the Lord is there and she can praise and rejoice in the good things the Lord has done and looks forward to going to church to just bestow honor to the Lord, is that not different? what would please God more? That I had to be with Him or want to be with Him? Wanting to be with God would please Him more!
If wanted to go to church just because I had to then God would not be pleased with me and I would have no clue what pleases God and would do it begrudgingly…don't you think?
God wants a relationship and thats why Jesus brought atonement. If we continued living with laws and rules and no heart, there is no point. Our God craves for our heart. He is love. Love abides in the heart of man. Our God abides in the heart of man.
So, do you want to follow a love that restricts you or gives you freedom , ofcourse with the condition that we pursue God with self-control,selflessness and purity (three ingredients).
God wants relationship with man . Religion without passion will not please God. Religion without heart will not please God.
Lets consider this for the week. I want everyone to think of an answer for the following question:
Does religion restrain relationship with God?
Praise the Lord!
---
Worldliness 
Wednesday, October 14, 2015
What is the world?
Anything that lives in darkness and is of darkness
Read More->
Who is the father of the world?
satan
what elements comprise of the world?
Violence
profanity
Disobedience
Rebellion
Greed
Covetousness
Judgmental
Favoritism
Lust
Malice
Wrath
Gluttony
Adultery
Injustice
Pride
Sloth(laziness)
Selfishness
Lies
Slavery
Whats wrong with the video above?
– We see that there are huge tidal waves that flood the whole earth – In Genesis, God promises Noah that He will never destroy mankind with water.
– They depict that there is a lot of destruction( volcanoes, comets falling on th earth, building falling)- if the earth is filled with rubble, would it be ideal for Jesus to reign a 1000 years?
– AT the end, there are peop,e who are saved on an "ark" but there are no animals in it. Did animals sin that they should be destroyed?
The book of Revelation says that there will be a new heaven and a new earth, what does that mean?
Psalm 24:1 says "The earth i sthe Lords and its fullness thereof". If the earth is the Lords, does it deserve to end? No. Animals, mountains, trees, seas and oceans have done nothing to deserve punishment but the world that is comprised of the things listed above deserve punishment. The worldly things listed above (plus more) are what Jesus is going to come to abolish. Yes, the world will come to an end but the earth is going to remain. Jesus will bring newness to the heaven and the earth.
There will be peace instead of Violence, purity instead of profanity, surrender instead disobedience and rebellion, fulfillment instead of greed, contentment instead of covestousness and gluttony, acceptance instead of judgement and favoritism, Love instead of lust,malice and wrath, Justice and freedom istead of slavery,oppression and injustice, truth instead of lies and sacrifice instead of selfishness.
We will see the fruit of the spirit live and real when Jesus abolishes the principalities of the world.
Remember, when you find yourself identifing with the world, you identify with darkness but when you identify yourselves with the Word of God, you are living in the kingdom and not in the world.
Below are some examples of things that are of the world – secular music, movies, comedy shows that use profanity. Find excellent things to indulge in ( Phillipians 4:8 Finally, brothers and sisters, whatever is true, whatever is noble, whatever is right, whatever is pure, whatever is lovely, whatever is admirable—if anything is excellent or praiseworthy—think about such things)
One example I used was pizza. Pizza is easily available, makes you happy (momentarily) and feels soooo good BUT pizza gives you nothing! It wasted your bodies resources in digesting it and did not add any nutirition to your body. It wasted your time in chewing it and gets your taste buds addicted to eating more. By the end of the day, it wastes time, energy and most importantly it makes you sad once the pizza is over!(truth or not?)
So brothers and sister, indulge yourselves in things that are excellent and praise worthy (in Gods sight) and things that will build you up and add to and enrich your life not waste your life.
Praise the Lord!